The Founder's message
Literally Ad Naturam means in Latin "from nature". Born and raised in Africa until the age of 15, I remember being captivated by the wild nature of the continent which certainly led to my tropical agronomist background… Ad Naturam simply from this nature that we are proud of. From this nature that has to be sustained, preserved and respected for and by the future generations.
"Ad Naturam to remember the essentials in this world: LIFE".
Sourcing organic certified essential oils around the world to secure and provide the best traceability: "This was my vision 25 years ago when I started and it still remains the same".
Today, we are recognized as experts in organic certified essential oils.
Localized in the South West of France near Toulouse, our first mission is to identify organic certified producers worldwide. Selecting, choosing and establishing reliable and sustainable partnership with distillers. Our second mission concerns the importation of essential oils themselves. Depending on the essential oil type, the origins, the local regulations, there can be logistical issues. Once the essential oils arrive, we conduct drastic quality controls which involves olfactive, organoleptic and visual control procedures before physical and chemical analysis (Mass and GC analysis). Finally our regulatory offices issue all the specific technical documentation for matching the legal requirements. We store more than 200 different organic certified essential oils from 60 different countries from more than 150 suppliers at the origin. Ad Naturam was created to share our passion for nature, to share the best of our sourcing and selected oils around the world. Ad Naturam does not compromise with synthetic… Our vision today is to develop long term production and distillation contracts at the origin to improve the quality of the sustainability of the supply of raw materials organic certified. Our goal is to inform, teach and promote how essential oils and aromatherapy are good for your health. We would like to convince the young generation how organic certification (by simply reducing the usage of pesticide on earth) is good for human being's health. Finally, by building long term production projects at origins, to contribute to a sustainable world.
"Enjoy your day that's essential too"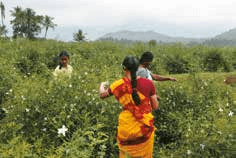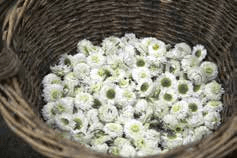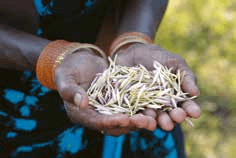 "TRUE" ORGANIC CERTIFICATION
Today, the notion of "True" organic certified products has emerged with the multiplication of distribution networks and different certification labels. There is nothing new behind the notion of organic certification, just back to the basics with respect for the environment and the human being, through the exclusive use of active ingredients of plant origin.
"True" organic certification can be characterized by the following criteria:
Not using any product obtained by chemical synthesis (coloring, preservatives, perfume, etc.).
Only using certified "organic" plant ingredients or raw vegetable material whose wild picking does not cause an imbalance of the ecosystems or degradation of the environment.
Exclusively using ingredients guaranteed GMO-free (Genetically Modified Organisms).
Preferentially using ingredients produced in fair trade.
Through the use of simple and non-polluting manufacturing processes. These must produce the
most biodegradable materials possible.
No animal testing (neither raw materials or finished products).
These commitments guarantee, from the sourcing and the manufacturing until the finished product, avoiding intermediate, the respect of an ecologic ethic and the assurance of consuming "True" organic certified products.
We have never talked so much about food safety, traceability, label control, and standard, yet the majority of consumers have no idea of the source or manufacturing process of their foods. As such we must research and inform ourselves on the origins of ingredients, or we will end up with a double standard when it comes to Organic certified products. That is why "True" organic certification must be part of a process of sustainable use and civic engagement that appeals to both consumers and producers.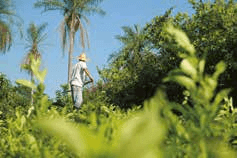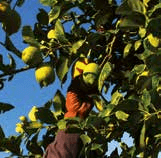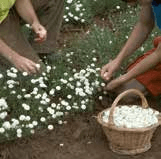 SHORT SUPPLY CHAIN & FAIR TRADE
Nowadays, well-being also goes through the respect of our environment. To adopt a responsible attitude is a necessity. The two pillars to this ethical attitude are the choices of a short supply chain and fair trade.
The notion of "short supply chain" is an ancient notion but that has declined with the development and globalization of transportation.
It's only in the beginning of the 21st century that the concept became relevant again thanks to a strong collective awareness. From a social standpoint, it restores a link between producers and consumers. From an economic standpoint, it allows savings throughout the entire distribution chain. From an environmental standpoint, it helps to reduce the use of pesticides and synthetic fertilizers, favoring manual methods in the workforce.
Short supply chain is:
The guarantee of supply at the source, the development, and manufacturing of products without an intermediate.
The fruit of long-lasting and harmonious human relations with partners and producers of aromatic plants all over the world, allowing a traceability and solidarity approach.
The notion of fair trade emerged at the beginning of the 90s.
Fair trade relies on shorter and more transparent trade chains. It allows producers to live decently from their work, and to become actors in their development model.
It is the pillar of a respectful economy for economic, social, cultural and environmental rights.
Fair trade brings:
Technical and scientific support to obtain the highest level of quality.
A long-term commitment with producers to sustain their business.
A product offering with total traceability for a safe product at a fair price.